Data capture this powerful
has never been this easy.
OpenClinica Enterprise
Electronic Data Capture  |  Clinical Data Management
Capture cleaner clinical data
Automate routine tasks
Study oversight and monitoring
Easy access to data
Build your own studies
Connect with other systems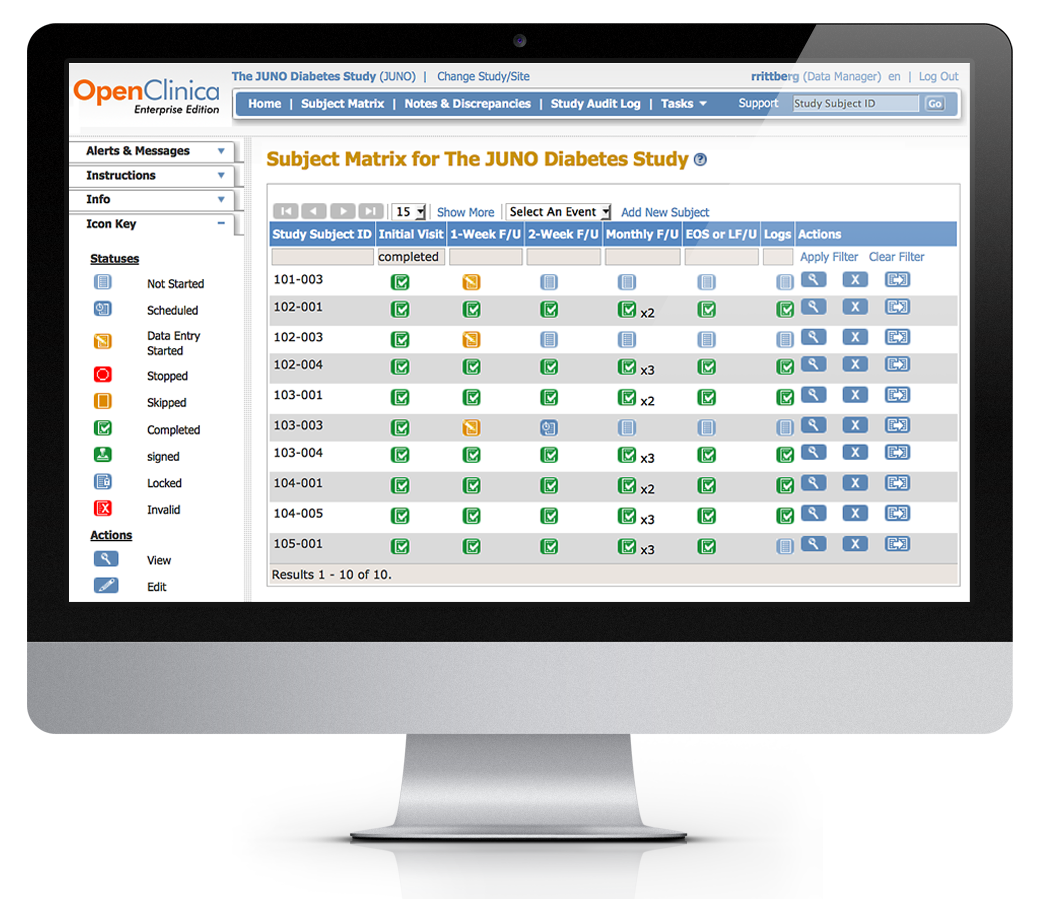 OpenClinica Participate
Capture data directly from study participants.
Engage patients on their own devices
Text and email notifications
Patient data captured directly into your OpenClinica study
No training. No apps. BYOD-ready.
EDC and ePRO data in one place
OpenClinica Randomize
Powerful Randomization for your OpenClinica Studies
Randomize from within OpenClinica eCRFs
Multiple randomization methods / protocols
Blinded or unblinded
Stratify on any variable
Unlimited treatment groups
Maximize the reliability, security, and compliance of your clinical research.