For the last several months, we've asked professionals with data management responsibilities to evaluate their current processes for accomplishing critical tasks. We then asked them to rank three of these tasks as their first, second, and third priorities.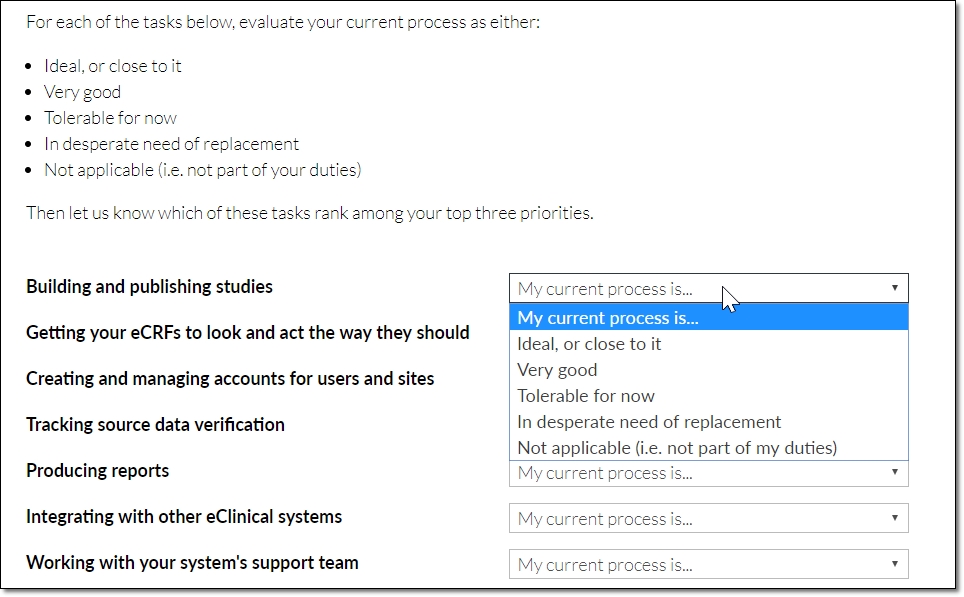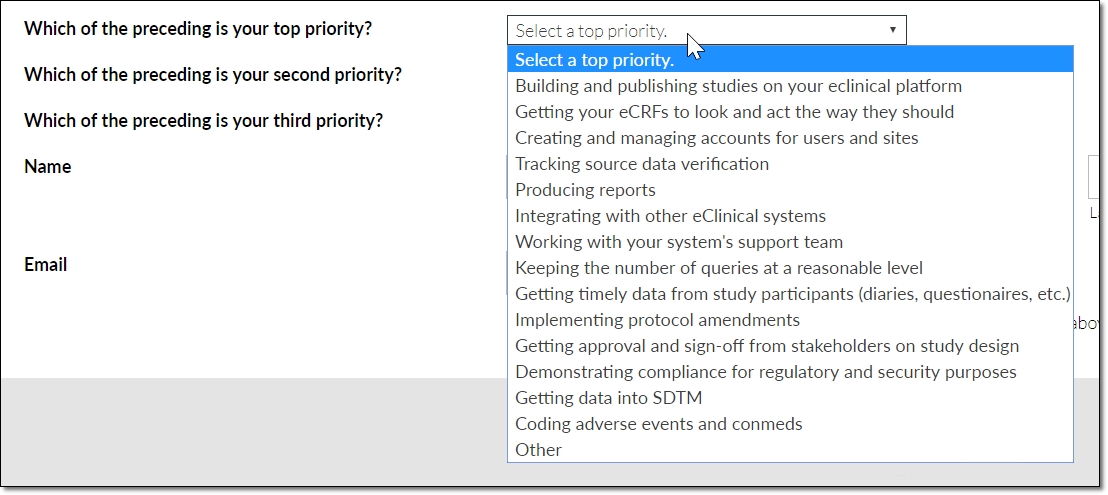 Specifically, we each respondent to consider these EDC-related tasks…
Getting your eCRFs to look and act the way they should
Producing reports
Building and publishing studies on your eclinical platform
Keeping the number of queries at a reasonable level
Tracking source data verification
Getting timely data from study participants (diaries, questionaires, etc.)
Coding adverse events and conmeds
Integrating with other eClinical systems
Demonstrating compliance for regulatory and security purposes
Implementing protocol amendments
Getting data into SDTM
Creating and managing accounts for users and sites
Getting approval and sign-off from stakeholders on study design
Working with your system's support team
… and to characterize their process for each one as either…
Ideal, or close to it
Very good
Tolerable for now
In desperate need of replacement
Not applicable (i.e. not part of my duties)
The data below reflects the responses of data managers (n=25), study and program leads ( n=13), IT/database professionals (n=6), and a CRA. To reduce bias, we did not include responses of known OpenClinica users.
What did we learn? Data managers and their colleagues are getting the job done (no surprise there) and are generally content with the way they're doing it. But current processes usually fall short of ideal. How do your experiences compare?
Click to see enlarge version
Getting eCRFs to look and act the way they should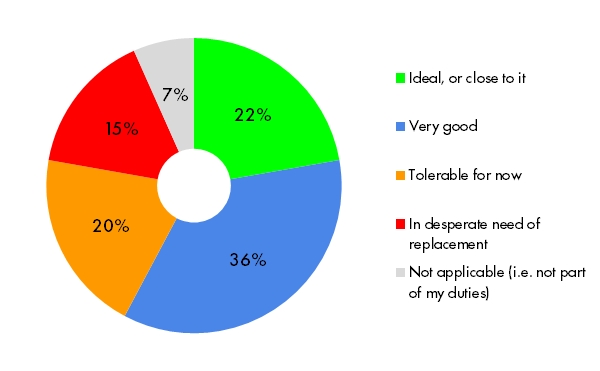 Producing reports
Building and publishing studies
Keeping the number of queries at a reasonable level
Tracking source data verification
Getting timely data from study participants (diaries, questionaires, etc.)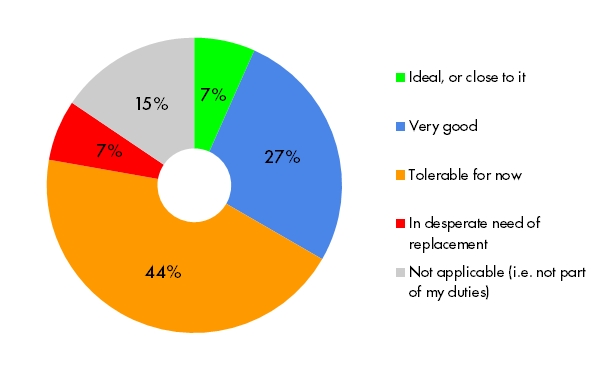 Coding adverse events and conmeds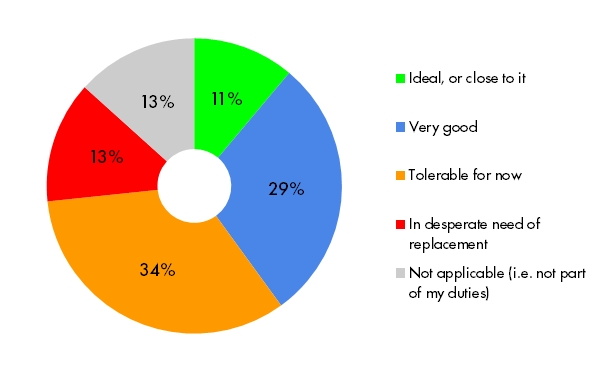 Integrating with other eClinical systems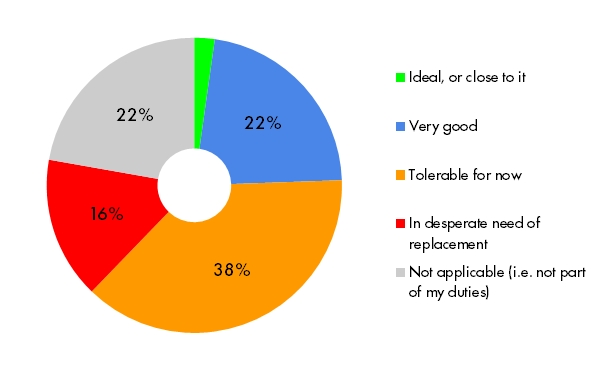 Demonstrating compliance for regulatory and security purposes
Implementing protocol amendments
Getting data into SDTM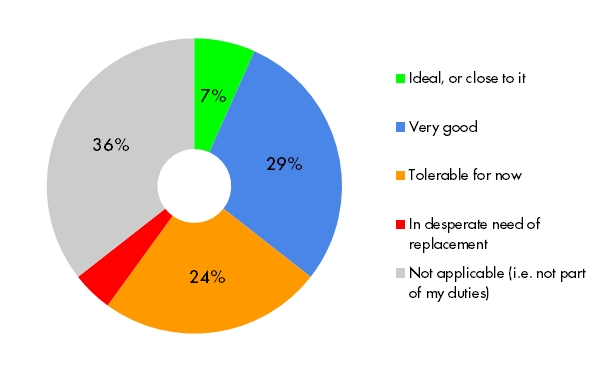 Creating and managing accounts for users and sites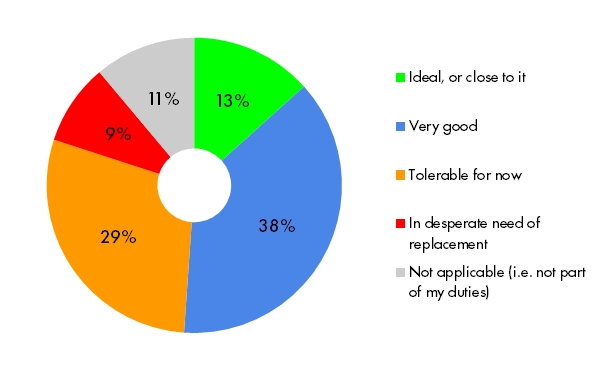 Getting approval and sign-off from stakeholders on study design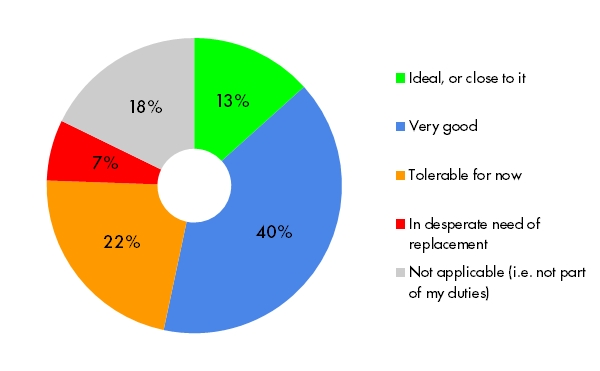 Working with your system's support team