Join our team!
Healthcare and life sciences are experiencing a technology revolution. If you share a vision of improving heath outcomes through open technology then come join us! OpenClinica produces cloud software that accelerates understanding of disease and speeds the development of new medicines. Customers around the world rely upon our web and mobile solutions to clinically test everything from artificial body parts to new, modern treatments for "neglected" diseases such as malaria. You'll work with a tightly knit team, collaborate with users and software engineers all over the world, and be challenged to learn and grow in your chosen career path.
Competitive Salary & Bonus
Flexible Work Environment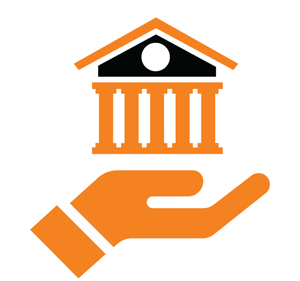 Vacation When You Need It
Is there a role right for you?
Below are our current open positions. But finding great people is what's most important to us. If you don't see a job that fits you, contact us at jobs@openclinica.com and let us know about yourself.
Full Stack Javascript Engineer
We're looking for a full stack engineer with a strong portfolio of experience using back-end & client-side javascript frameworks. You'll support the development of features across OpenClinica's web apps including our form engine & single page applications. You will focus on bringing enhancements and expanded functionality to market for our research data capture platform, using a microservices architecture, a SaaS delivery model, and open, modular APIs.
Much of our code is open source, so you can build a public portfolio of your work and get to collaborate with lots of smart researcher/developers around the world. We're interviewing qualified candidates right away and the right person will get an offer very quickly.
Your top priorities will be to:
Have fun doing what you love to do!
Participate in development life cycle activities like design, coding, testing and production release.
Partner closely with product to craft great product experiences.
Bring your creative thinking, curiosity, strategies, and ideas to advance our company's values, unique culture, and vision for the future.
Qualifications
3+ years' experience delivering enterprise class Javascript web applications, with at least 3 most recent years working with Angular.js, Node.js, etc.
3 years' current experience building single page applications with popular JS frameworks and libraries (React, Angular, Webpack, Underscore, etc.).
Experience with test automation: TDD, unit/integration/functional testing.
Experience with HTML5, CSS3, Sass, Bootstrap, and cross-browser and device development.
Solid understanding of object-oriented design and programming concepts, core JavaScript concepts like scope/closures, the event loop and asynchronous callbacks, promises.
Have a passion for quality and writing clean, solid, readable code that scales and performs well.
Strong desire to learn, push the envelope, and share knowledge with others.
Excellent written and verbal communication skills, including the ability to explain ideas to both technical and nontechnical people.
Familiar with agile, git, cloud, docker and related infrastructure technologies.
Prior experience working with healthcare or life science software, and/or contributing to open source software projects a plus.
BS in Computer Science or equivalent experience.
What We Offer
Compensation is competitive and includes base salary + bonus. Benefits include:
401k plan with matching
Flexible Spending Account
Health and dental insurance
Life insurance
Short and long term disability
Flexible paid time off
In addition, we offer some useful and fun perks, such as:
A professional development budget just for you!
Free parking to keep you sane
Free gym to keep you healthy
Free coffee to keep you peppy
A fun culture and happy people!
To Apply:
Please email a resume and cover letter to jobs@openclinica.com.
Java Software Engineer
OpenClinica develops cutting-edge clinical research software that accelerates pace of healthcare innovation. We have a rapidly growing customer base a